Champagne, cava, and prosecco are necessary to welcome the New Year. However, you need something else to serve until the midnight countdown. To that end, I visited two Chicago distilleries that have returned spirits to the city to get some cocktail recipes: KOVAL Distillery and CH Distillery. If you are visiting Chicago, a tour and tasting is a must at both!
KOVAL Distillery is the first distillery in Chicago since the days of prohibition. In 2008, husband and wife duo, Robert and Sonat Birnecker, decided to open a whiskey distillery in Chicago. Unfortunately, laws were still on the books from the 1930s to prevent distilling spirits. It took two years of lobbying to change the law, but in 2010 they opened. I toured the distillery and spoke with Dr. Sonat. Before this tour, I did not like bourbon and whiskey – aka brown liquor. I frequently cook with it, but I never liked the taste. After tasting KOVAL's white rye, I had a change of heart. I am still not a brown liquor fan, but KOVAL's White Whiskey Rye is smooth with no burn. KOVAL's White Millet was my favorite with a sweet aroma and taste and smoothness that is unparalleled to any liquor that I have tasted. It will be my personal stash. It is also a limited edition! KOVAL does not use the "heads" or "tails", only the "heart" cut of their distillate, so you do not get a burn on the back end. Typically, I do not drink gin, but KOVAL's Dry Gin has citrus and floral notes that changed my tune. If flavors are what you crave, then you should try their specialty liqueurs. KOVAL uses organic locally sourced grains and is kosher certified.
CH Distillery's downtown location makes it the perfect place for a date night, girls' night out, or just relaxing with friends. In addition to the distillery, it has an attached bar with food options. When I arrived, the bar and distillery were decorated like the holiday movie A Christmas Story, complete with the leg lamp. Co-founder Mark Lucas explained that every year from Thanksgiving until the end of December, the bar is decorated in the theme with some festive cocktails in awesome mugs like the moose ears eggnog. If you love the movie, then you must make a trip to CH Distillery part of your holiday tradition. I love that from the bar you can look directly into the distillery. The distillery towers look like musical instruments, a mixture of a flute and clarinet. CH Distillery is known predominantly for its vodka. However, it also makes gin, homemade rum from molasses, and other spirits. They use locally sourced grains and are currently going through kosher certification. For your New Year's Eve party, I recommend the Patrice and the Cosmonaut because you likely have the ingredients left over from Christmas and it can be made for a crowd.
Below are a few drinks from both distilleries that are prefect for New Year's Eve festivities.
KOVAL'S Provençal Old Fashioned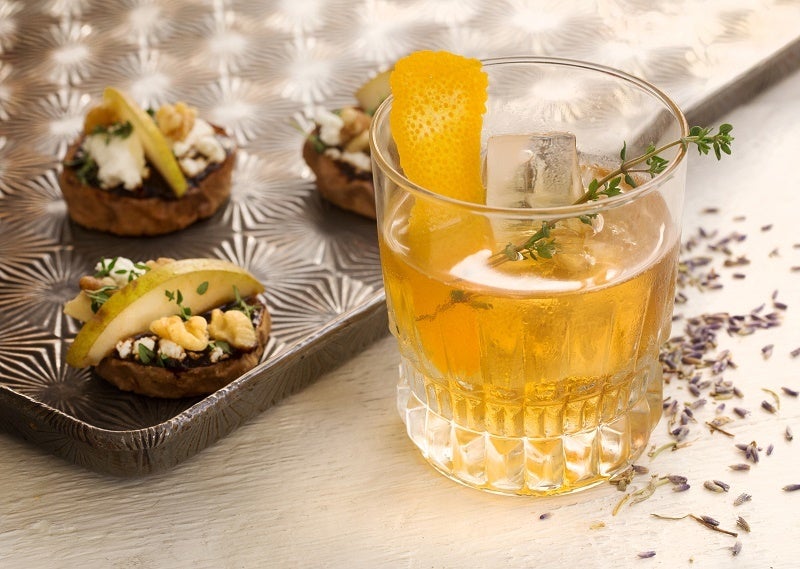 • 2 oz KOVAL Bourbon • 1 oz Herbes de Provence Simple Syrup (recipe below) • splash of bitters • sprig of fresh thyme, shaved orange peel (optional garnish)
Fill a cocktail shaker with ice. Add bourbon, simple syrup and bitters. Shake until cold. Pour over ice in a rocks glass and garnish with thyme and/or orange peel.
Herbes de Provence Simple Syrup • 1 cup water • 1 cup sugar • 2 Tbsp Urban Accents Herbes de Provence seasoning blend
Combine water, sugar, and seasoning in a saucepan and bring to a low simmer. Simmer for 3 minutes and remove from heat. Let steep overnight or at a minimum a few hours. Strain with a fine mesh strainer to remove herbs and reserve syrup. Syrup will keep for 2 weeks refrigerated in an airtight container.
CH Distillery's Mole Fashioned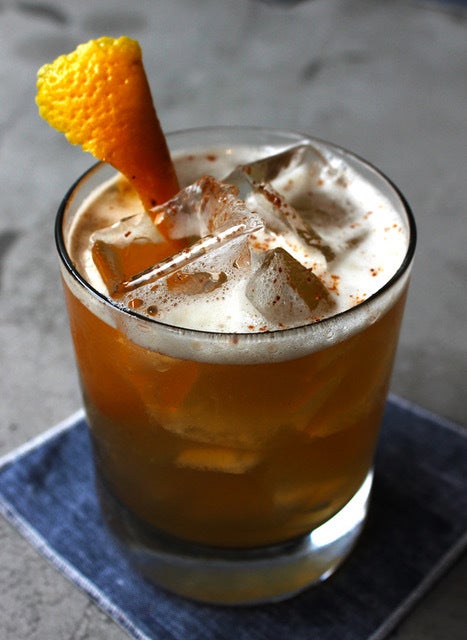 · 0.5 oz CH-Dogma Amargo de Chile
· 0.25 Demerara (brown sugar) Syrup
Combine ingredients over ice in a short glass (rocks glass) and stir as desired. Garnish with orange peel.
KOVAL'S Virtue For Your Health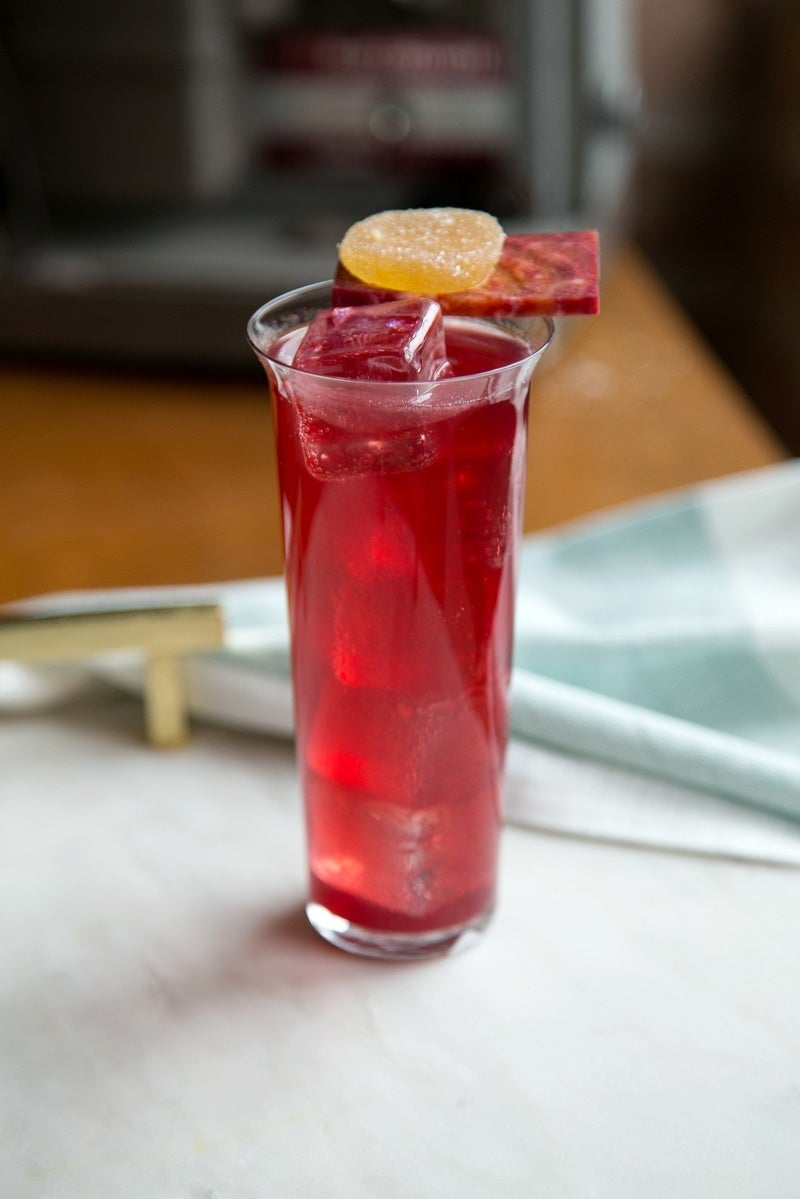 4 oz Virtue Cider Michigan Honey
1 oz KOVAL Ginger Liqueur
2 dashes Regan's Orange Bitters
Beet square and crystalized ginger for garnish
Shake liqueur, spirit, juice and bitters. Strain into a Collins glass. Add cider, top with ice, and garnish.
CH Distillery's Lavender Bees Knees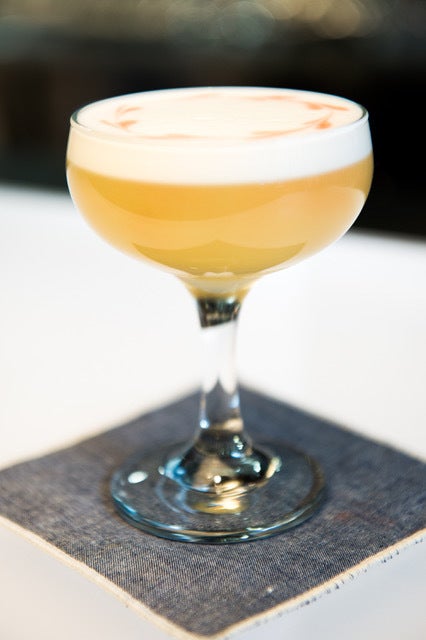 · 0.75 oz Fresh Lemon Juice
· 2-3 dashes Lavender Bitters
Combine all ingredients in a cocktail shaker. Fill with ice. Shake vigorously for 10-15 seconds. Strain into coupe glass (or your favorite cocktail glass).
Also published on Huffington Post.